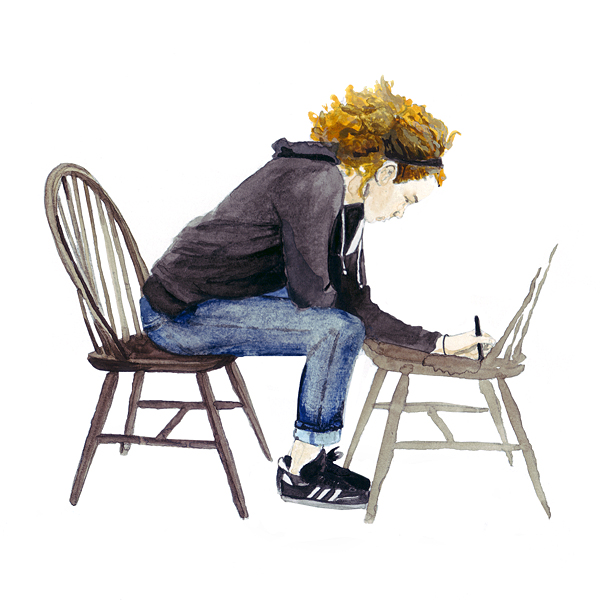 Statement:
Drawing is my key to understanding the world I live in. Nothing I see becomes real until it has been explored by the line of my pen; everything I encounter becomes encased in my handmade marks whether it is on paper, wood panels or directly on objects.
I recreate portions of the environments I inhabit by collecting the pieces of my daily encounters; wild and changing urban landscapes , the discarded 'trash' collected and the beautiful signs and notes documented . My drawing captures the evidence of other people in these these landscapes, by replicating the artifacts left behind and translating them to monuments and revered objects. Each artifact becomes a drawing and the thousands of drawings I create compose over time into larger and larger works.
My obsessive process blends between 2D and 3D worlds. Traditional drawings on wood panel, board and paper are done with graphite or pen. Drawing sculptures are real objects that are primed white to create a new blank canvas for black drawn lines and patterns composed of acrylic paint or ink. The final works become interactive black and white worlds, with splashes of color, that immerse viewers into a drawn new world.
Bio:
Anne Muntges (b. 1982) studied at the Kansas City Art Institute earning her BFA in Printmaking in 2005 and at the University at Buffalo earning her MFA in Printmaking in 2008. Based in Brooklyn, her work focuses primarily on highly detailed drawing, prints and installation. She has been exhibited at the Children's Museum of Arts in Manhattan, the Ukrainian Institute of Modern Art in Chicago,  the Burchfield Penney Art Center in Buffalo, and many other spaces nationally. Recently her work was  on view in the exhibition Consuming Moment, at the Roswell Museum and Art Center in New Mexico.
Muntges' work is in many collections including the California College of the Arts, Library of Congress, Joan Flasch Library, and the Burchfield Penney. She has been awarded a NYFA/ NYSCA Fellowship in 2014 and became a Sustainable Arts Finalist in 2021. She has also received many fellowships since 2010 including the Bemis Center for Contemporary Arts, BRIC, Guttenberg Arts, the Roswell Artist in Residency Program, and the Monira Foundation Aritst Residency.